Brian's Bio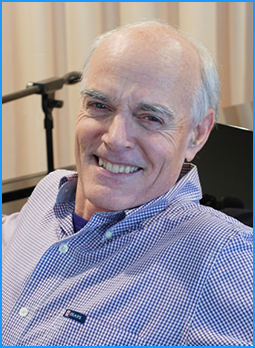 Long-time international performer, dance educator, swing dance choreographer, singer, songwriter and multi-instrumentalist, Brian has been offering dance, song and creativity concerts, assembly programs and workshops since 1983.

At six years old, Brian was taken to his first drum lesson and by middle school, he was an all-county drummer in Westchester County, NY.  From there it was marching band, jazz band, rock bands and event bands where he also became a featured singer, having studied voice with Hugh Alan Wilson at Union College.

Brian received a Masters in Education and worked as an itinerant music and dance historian and teacher through Young Audiences of CT (today called Arts for Learning CT) for thirty four years.  Eventually, Brian revisited his second childhood instrument, the piano.  For the past twenty-five years Brian has been a regular pianist and singer, first in restaurants and clubs, but today, he is dedicated to bringing the joy of music and song to seniors throughout Connecticut.

Along the way Brian became a seasoned dancer and dance historian, performing with several touring dance groups throughout the eastern United States, Canada and Europe, teaching for high school, college and adult education programs, and choreographing for the CT Swing Dance Society.

What he does:
Interactive piano programs and concerts for adults and seniors
Ragtime, Boogie-Woogie, Jazz, Blues, Rock 'n' Roll – Brian will tickle the keys, pound 'em when necessary, and sing the hits with a crisp radiance that surpasses the originals. Brian's piano artistry, contagious congeniality and versatile singing make him a powerhouse for the diverse and dynamic repertoires of the 20th Century: Hollywood, Broadway, swing era, patriotic, dance tunes, bandstand '50s and '60s, and themed programs from summer beach and winter holiday, to Octoberfest polka-mania and St. Paddy's party green! You might even learn some cool Latin dance moves or watch Brian pound out a spectacular drum solo. Whoa!

Dance programs and workshops
Seen your group dance lately? Whether it's at your library, recreation department or school … and whether it's ballroom foxtrot, rug-cutting jitterbug, hip-hop line dancing or pop-rock moonwalking, Brian makes dancing hip, joyous and do-able. Performances and/or workshops will have your audiences in a solid, hig-energy dancin' groove!
Brian's Career Highlights:
BA - Union College, Schenectady, NY
MEd - Southern Connecticut State University, New Haven, CT
Master Teaching Artist with CT Commission on Culture and Tourism
Guest lecturer in dance at Yale and Wesleyan Universities
Adjunct Professor of Dance at Naugatuck Valley Community College
Teacher-trainer at the National Dance Association Annual Conference
Graduate of Group Empowerment and Health Rhythms fostering health for seniors and special needs communities
Singer with Yale Alumni Glee Club, Russia, Wales and England
Young Audience of Connecticut's Artist of the Year

Member of United States Swing Dance Council
Featured Dancer with Waterbury Chorale, Denmark and Austria
Solo performer with Young Audiences of New Jersey
Touring dancer with Elm City Vintage Dancers, New Haven, CT
Touring dancer with Reel Nutmeg Colonial Dance Troupe, Hartford, CT
Touring dancer with Mountain Laurel Cloggers, Hartford, CT
Member of National Dance Association (AAHPERD) since 1997
Pianist, Vocalist and Percussionist with various professional ensembles, since 1965
---