Shows & Concerts
Brian provides high-energy and interactive song, dance and music shows for libraries, seniors, festivals and community and family occasions throughout Connecticut.
---
Check out Brian's many
themed programs
on this page!
The Roots of Rock 'n' Roll: 1950 - 1965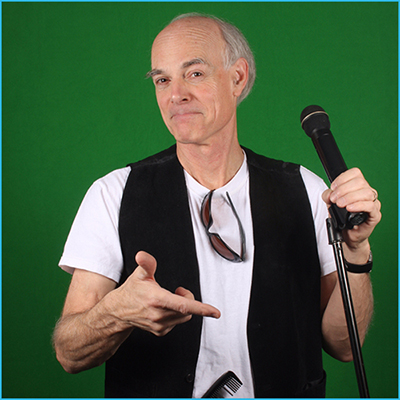 Unlike any history lesson you have ever seen, Brian's "Roots of Rock 'n' Roll" is a hip, one-hour, interactive retro-groove of singing, dancing, history, stand-up piano playing, original sound bites, radio commercials, impersonations and attitude. It's the
story of rock's first fifteen years
and its evolution through gospel, rhythm & blues and country and western. Meet the singers and rock groups from doo-wop, Motown, girl groups, surfin', soul music, novelty songs and more; Little Richard to Coasters, Chuck Berry to Beatles, Elvis to Four Seasons. It's the Rock 'n' Roll Hall of fame delivered to your space.
sh BOOM!
---
Brian Gillie performs "The Roots of Rock 'n' Roll," "Twist & Shout"
---
Themed Programs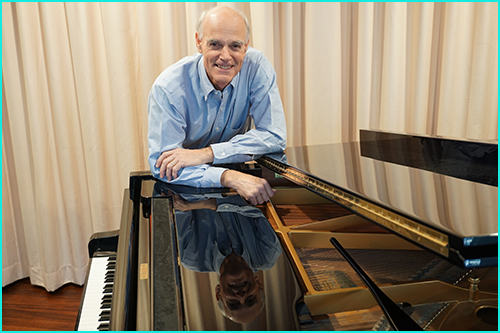 Rock 'n' Roll Sock Hop:
Boomer-styled '50s and '60s rock and doo-wop – sh
BOOM!
Valentine's Day:
Your favorite love songs: schmooshy ... sometimes steamy!
St. Paddy's Day:
Brian is part Irish! Of course he can party with the
Green!
Easter:
The bunny's not the only thing hoppin'!
Patriotic:
Wave a tuneful flag on Memorial Day, 4th of July, Flag Day and Veteran's Day!
Summer at the Beach:
The best swim, surf, sunny day and summer sizzlers!
Polka-mania:
Great for your October Fest and bratwurst garden!
Holiday Jinglin':
All the wintr'y favorites to usher in the season –
HO, HO, HO!
Best of Stage and Screen:
Have the popcorn ready for a tribute to Hollywood and Broadway!
Swing Era:
Miller, Goodman, Dorsey; Sinatra, Andrews' Sisters, Prima and more, all in mint condition!
Birthdays:
Your V.I.P.s get to choose their favorites by request!
---
In the Groove to MOVE!
(Library, recreation depart., festival, family fun)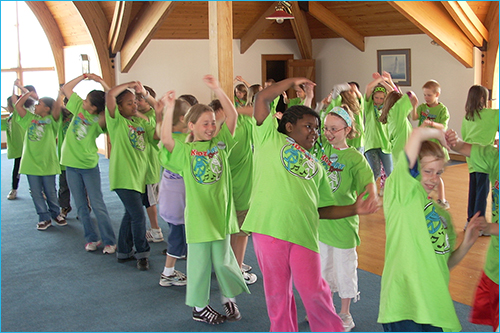 Brian's new interactive dance program is
100% dancing
and gives one and all a chance to create new moves, learn some dance history and experience the joy of dance while getting more than
a little funky!!
We choreograph routines that include the best
footwork and street moves
from swing to Latin to hip hop. We do some robotics, some funky chicken, some salsa, a charleston and much more, all in a supportive atmosphere full of
high-energy fun.
You have permission to be an amazing, creative dancing machine! Laugh, think, create, boogie-down and fill your space with ultimate hipness!
---
The Evolution of Rock & Roll
PowerPoint and Listening Program:
Rock's First Twenty Years, 1950 – 1970
(teens and adults – a Library favorite)
Brian's high energy and music-filled lecture was not only fun but extremely informative. Brian's musical knowledge and sense of humor had our audience begging for more.
Director, East Lyme Library
Blues
Gospel
Country Swing
Jump Blues
Doo Wap
Rockabilly
Instrumental Rock
Teen Idols
Surf Music
British Invasion
Psychodelic Rock
Soul Music

New Orleans R&B
Girl Groups
Motown
Folk Rock
Political Vibes
Southern Rock
County Rock
Art Rock
Funk
Heavy Metal
Punk
more...
Join Brian for up to four, two-hour sessions of PowerPoint lecture, interactive listening and discussion which investigates the origin, development and demise of the outrageous and glorious rock 'n' roll styles that dominated the top-forty charts between 1950-1970.
Learn how the clash of culture, race, region, class, politics and technology provided two generations with some of the best (and worst) music ever recorded.
Hear twenty distinct styles of rock
and discover which bands and singers were responsible for each. Enjoy the humorous and shocking stories behind the sure-fire and unlikely songs that succeeded in familiar music categories: R&B, doo-wop, girl groups, surf sound, British invasion, folk, Motown, soul, psychedelic, progressive, bubblegum, novelty and much more.
---
For Seniors
For shows and concerts for Seniors, please visit the For Seniors Page and The Elderly Brothers Page on the site.
---